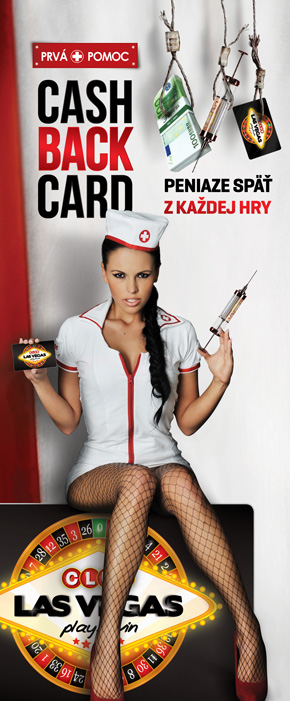 Our regular guests after a simple and fast registration can become members of the club and receive a club card (SILVER, GOLD, DIAMOND)
Why is it worth having a club card to the Club Las Vegas…
Club Las Vegas offers to its faithful clients a club card, which provides many benefits and possibilities of usage:
✓  free snacks and beverages at the bar
✓  chance to enter into a competition for cash or other great prizes
✓  bonus points for every visit to the Club Las Vegas
✓  retroactive bonuses after each game
✓  free taxi service within 50 km
✓  owner of a club card is informed in advance about all special offers
And many more great benefits.
Cashback Card
Club Card also serves as a Cashback card.
With the cashback card system you can have your money back from any game!
It pays off to play at our club!
So feel free to come for your bonuses today…
You can acquire more information about us from our staff members.
We look forward to your visit!